CAMI
..over 40 years of reliability, precision and high technology in stainless steel and metal sheets manufacturing.
CAMI is specialized in the design and construction of molds as well as in the pressing of stainless steel and metal sheets, their screen printing, laser cutting, bending and soldering.
CAMI is a reliable supplier who takes care of the order from the design development, to mold creation and the realization of the finished product for small, medium and large quantities.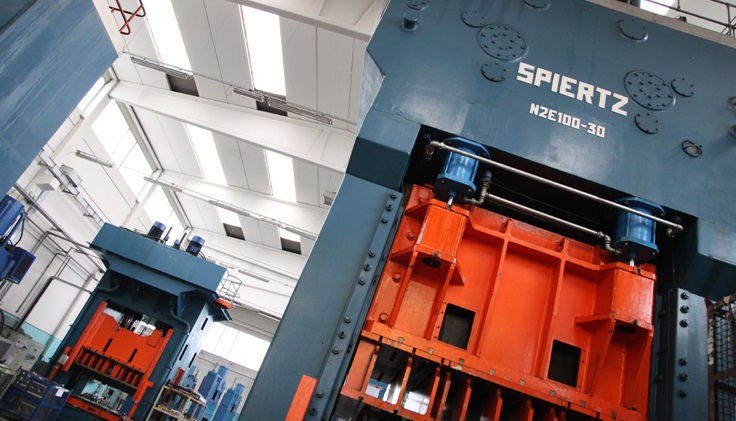 hydraulic and mechanical presses
mq of indoor production area + outdoor 8000 mq for logistics
tons of wrought steel/year
million wrought pieces/year
Our values
Reliability

ISO 9001 Certification

Respecting the deadline, an organized logistics and respect for the standards are the values we have been recognized throughout the years.
Expertise & Experience

Our Team

Over 40 years of experience and a team of high qualified professionals are a guarantee for satisfying the customers' needs.
Technology

Constantly renovated machineries and processes

A constant renovation of machineries and production processes allows us to ensure the customer with a product in line with the require product specifications.
Mission
The constant search for quality, innovation, punctuality, the value of working within precise standars, are the basis for reaching our customers' full satisfaction.
Our aim is to build long-term relationships with our customers